Fibromyalgia Relief From Your Gainesville GA Chiropractor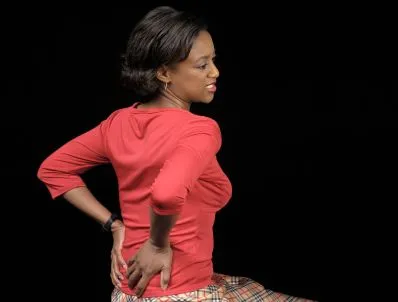 Fibromyalgia is a chronic disorder that can mean years of pain for its sufferers. Healthcare providers consider it a rheumatic condition. If you have symptoms of this disorder, treatment from a chiropractor in Gainesville GA can offer a number of treatments that bring relief.
What Exactly is Fibromyalgia?
It's a condition responsible for sleep issues, fatigue, widespread pain, and even psychological problems. Patients also report suffering from stiffness in the morning, numbness or tingling in their hands or feet, headaches, cognitive problems, irritable bowel syndrome, and painful female menstrual periods.
Fibromyalgia is much more common in women than in men. Between 25 and 65 percent of patients also suffer from additional rheumatic disorders such as systemic lupus erythematosus, rheumatoid arthritis, and ankylosing spondylitis.
Researchers haven't found a precise cause of this musculoskeletal condition. However, they suspect that its presence magnifies pain sensations by controlling how the brain processes the pain signals it receives. Sometimes symptoms occur after a triggering event such as an accidental injury. Additional factors suspected to play a role in its development include infections, emotional trauma, genetics, and the presence of another rheumatic disease.
While there is no cure for fibromyalgia, patients who live in Oakwood, New Holland, or nearby communities can benefit from natural remedies for relief.
How Does Chiropractic Care Help?
The basis of chiropractic care is the idea that the body can regenerate and self-heal. It uses various types of touch and manipulation to accomplish wellness without surgery. The objective is to prevent tightening of muscles and loss of spinal movement. With treatment, many patients experience reduced pain and greater range of motion.
Massage in combination with both active and passive joint movements can boost a patient's mobility. Certain techniques target specific muscle layers. Neuromuscular massage provides deep-tissue therapy in combination with principles of Eastern treatment such as shiatsu and acupressure.
Trigger point therapy involves exerting pressure on a fibromyalgia patient's identified trigger points. Chiropractors also use this type treatment for headaches and neck or lower back pain. Since fibromyalgia patients are very sensitive, trigger point therapy for them requires less intensity than the level appropriate for other disorders that cause pain.
Cold laser therapy stimulates tissues to heal and reduces pain sensations. It is useful for stimulation all types of cells, including those in muscles, ligaments, cartilage, and nerves. This treatment provides relief for additional conditions, among them arthritis, carpal tunnel syndrome, tendonitis, as well as pain associated with the back, knee, or neck. Practitioners can use it alone or with other therapies for pain relief without surgery or medication.
If you live in the Gainesville, Oakwood, or New Holland area and the symptoms of fibromyalgia are putting your life on hold, take your first step toward relief today. Call Injury Relief Chiropractic at (770) 535-0850 to schedule an appointment with our chiropractor, Dr. Evelyn Flemons. All new patients are eligible for a free consultation. We also provide treatment for auto accident injuries, neck pain, sciatica, scoliosis, headaches, and other conditions.